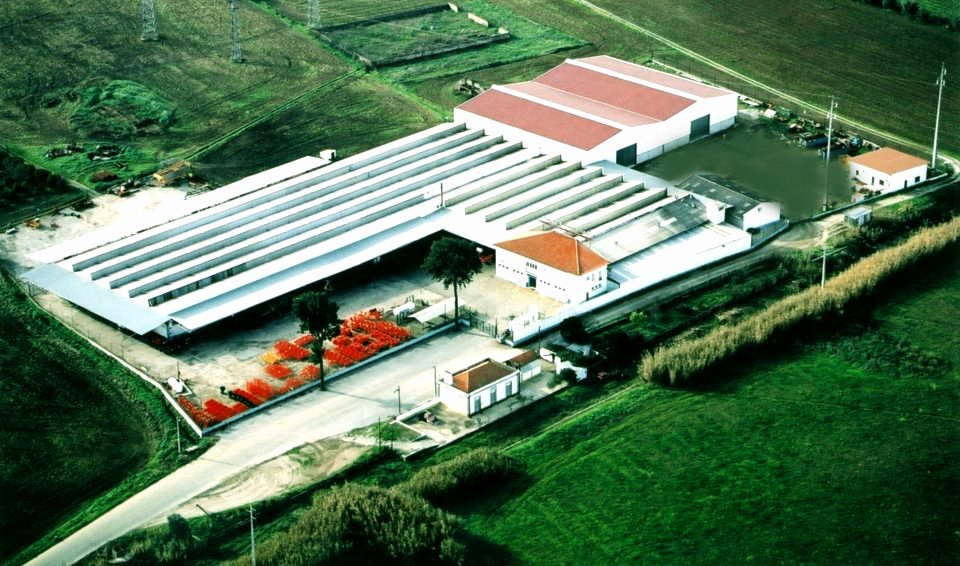 Fialho & Irmão, Lda
The constitution of Fialho & Irmão, Lda. resulted from the experience accumulated over several years
by its founding partners, in the field of agricultural machinery. The company was incorporated in 1958,
for the repair of agricultural machinery, with a small workshop on Rua do Muro in Évora-Portugal
Fialho & Irmão, Lda. began by dedicating himself to the repair of agricultural and industrial machinery
and to the manufacture of accessories.
As the repaired agricultural machines were mostly imported, it was difficult to use them in the specific
working conditions of the Alentejo. For this reason, the Company then began to dedicate themselves
to adapting these machines, increasing their durability and performance, marketed then already with
the Fialho brand.
In a 2nd phase, the Company started to manufacture disc harrows, scarifiers, plows and other machines
simple manufacture. Later it set up the current facilities in Horta de Barreiros, occupying currently 8400 m2
of covered area and 33,460 m2 of uncovered area.
At the end of the 1990s, Fialho & Irmão, Lda., installed two more industrial buildings with a total area of ​​2000
square meters and in 2003, another building was completed of over 2,000m2.
These investments allowed the company to improve the production process, through the rationalization
of its lay-out, thus obtaining substantial gains in increasing industrial productivity.
As part of the company's activity, there are also over 40,000 m2 that are used for testing the
equipment produced by the company, with a view to better responding to customer needs.